$15.00 USD
s/h not included
KAMWO DIT DA JOW
Used by martial arts practitioners all over the world, Die Da Jiu is the number one treatment for bruises, contusions, sprains and fractures. This recipe is particularly effective for killing pain and reducing swelling and stasis. It is extremely effective during all stages of the healing process, but is most often used in stage 1 and stage 2 tendon and bone injuries. Like most liniments, Die Da Jiu should not be used in areas with skin rashes and open cuts or sores.
Alcohol base. External use only. (Net Wt. 2 fl.oz)
---
Only $20
s/h not included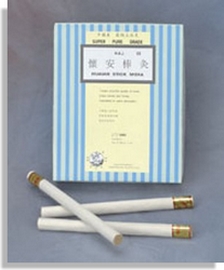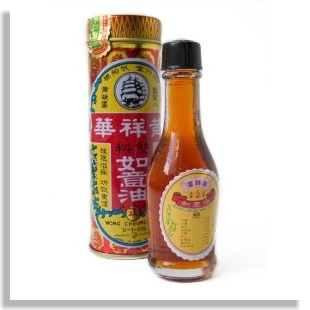 Welcome to the
Apricot Forest Hall Store


Over the Counter
MEDICATED OILS
U-I OIL (Wong Cheung Wah)
Helps relieve muscle aches & pains
Helps relieve back pain
Massage into muscles that are stiff &
sore from overexertion
Massage into stiff, cold muscles before
exercising to warm up or stretching
Helps relieve pain that is
worse in cold and damp weather
One Fluid Ounce
30 ml







---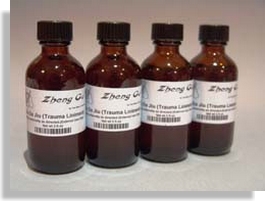 HUAIAN MOXA STICKS
(20 Sticks Per Box)
Indications
Use as directed by your qualified healthcare practitioner. Indicated for cold hands and feet or aches from exposure to cold.

Ingredients
Ai Ye (Moxa) (Herba Artemesia Argii)

Directions
Ready-to-use heat moxa. Just ignite and hold over skin surface. Use only as directed by your qualified healthcare practitioner. Hold further away from the skin if heat becomes too intense.
---